The autonomous tech industry in Trondheim has gained interest worldwide, and this week we hosted delegations from abroad.
Global safety challenges
While we stand on the threshold of an autonomous shipping revolution, there are still several barriers to overcome. Safety standards, regulations, and technical solutions require international cooperation in the global maritime industry.
Together with the Norwegian-German Chamber of Commerce, Ocean Autonomy Cluster hosted a two days seminar on safety issues in a digital and autonomous future. Cyber security, sensor technology, damage control management systems, and ship positioning data were key points of the sessions, as well as B2B meetings between German and Norwegian companies.
The total supply chain
The autonomous future will not be favorable without more climate-friendly propulsion systems. This week ended with the pleasure of welcoming an American delegation accompanied by Kelly Ratchinsky from Innovation Norway, San Fransisco office.
The delegation rounded up a week-long trip in Norway in Trondheim, looking for potential partnerships and collaborations in the future. Ocean Autonomy member Zeabuz presented the potential use of autonomous technology and stressed the importance of utilizing inland waterways when planning for urban mobility. NTNU Shore Control Lab was also of great interest; how will good seamanship be maintained in an autonomous future where the captain steers from onshore?
Cluster manager of the RENERGY, Thomas Bjørdal, focused on hydrogen-powered vessels in a sustainable supply chain. At last, Siemens Energy in Trondheim, took our American friends for a tour of their battery factory to give the delegation insights into how Siemens Energy effectively manufactures its battery packs.
This week was filled with insightful discussions, inspiring lectures, and the possible start of fruitful collaborations for a sustainable, effective, and autonomous maritime future.
Norwegian-German Chamber of Commerce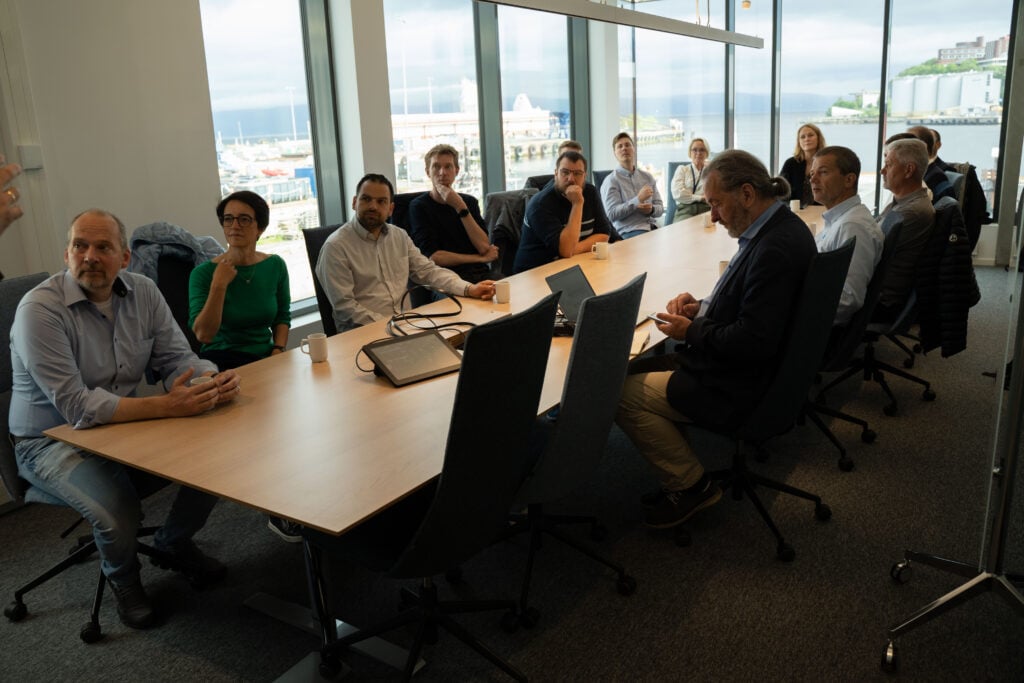 American delegation