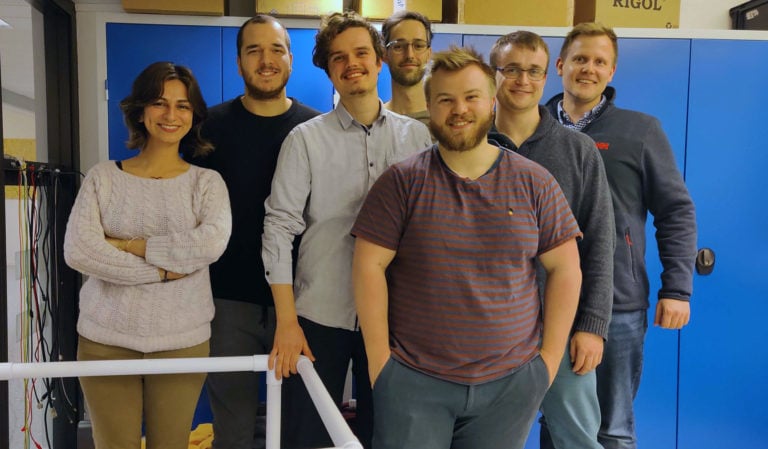 Ten startups have been selected to be a part of Equinor and Techstars Energy Accelerator. One of these are Ocean Access, member of Ocean Autonomy Cluster.
Ocean Access is one of two Norwegian startups that got selected for the Energy Accelerator program. They were selected among hundreds of applicants across 44 countries.
– This is an amazing oppurtunity for us and we are so excited to collaborate with and learn from Equinor, Kongsberg and Capgemini, and to get help in growing our company and take Ocean Access to the next step, Ocean Access writes on their website.
Being selected for this program, means that the ten startups will receive support by one hundred mentors. Ten startups have been selected from hundreds of applicants across 44 countries. Through the 13-week program they will seek to accelerate their development as they tap into a global network of experts and resources from Equinor, KONGSBERG, Capgemini and Techstars.
– The selected startups represent some of the most exciting ideas within the energy sector, Equinor writes on their website.
The companies are trying to increase safety at sea, improve oil production with lower CO2 footprint and produce hydrogen more efficiently. And do wind turbines really need blades?
– We believe working together with startups that push barriers within technology and innovation is fundamental to shape the future of energy. Following the success of our previous accelerator programs, we are excited to have a new class of innovative startups to unlock opportunities within oil and gas, renewables and low-carbon solutions. I look forward to collaborate with the teams and create value, says Gareth Burns, Equinor's vice president for Equinor Ventures in a statement.
– Norway has a world-class energy-technology industry and is recognised as a true global energy hub. It is the ideal place to engage with subject matter experts if you are working on disruptive solutions within energy in a broad context, says Audun Abelsnes, managing director Techstars Energy.
Due to COVID-19, this year the accelerator will be held digitally. Over one hundred mentors will contribute with experience and the opportunity to create networks. The program starts on 15 February and finishes on 11 May with a Demo Day. Here, the startups will present their solutions to Equinor, the partners and other potential investors.