A very own "craigslist" for the maritime sector is now making it easier for start-ups to access equipment and facilities to test and pilot new technologies. The aim is to lower the barriers and widen the innovation funnel.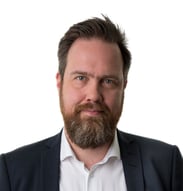 – Technology founders and start-up companies depend entirely on testing and verifying their technology. Therefore, they must have access to infrastructure for testing and demonstration. They don't have that today, says Frode Halvorsen, manager of the maritime cluster Ocean Autonomy Cluster (OAC) in Trondheim.
Trøndelag is ranked as one of Europe's most innovative regions, with a population among the highest educated in Norway. The region's largest city, Trondheim, is known as Norway's Technology Capital and is home to more than 37 000 students, 5000 researchers, creative founders, entrepreneurs, and well-established global maritime industries. This forms the perfect ecosystem for innovation.
– SINTEF and NTNU and their innovation and research centers spin out revolutionary technologies like never before. To seize the business opportunities this provides – and accelerate tech maturity, there is a need to provide a platform for collaboration on tests and demos, says Halvorsen.
From Natural Resources to Knowledge-Economy
This year the Norwegian Authorities announced a new export reform for a post-oil era. The shift from natural resources to knowledge is significant; In the next eight years, the program "Hele Norge Eksporterer" (All of Norway Exports), the non-oil export goals are set to a 50 % increase. As a country with deep ties to the ocean, Norway is interested in strengthening maritime innovation.
– Knowledge-based products and sustainable value creation are vital for the green shift. We hope this portal will be a fruitful addition to the innovation activities in Trøndelag – and a gateway to national and international collaborations on real-world testing, Halvorsen states.
– On Testination.io, you'll find an overview of available test facilities in the region, where they are, and who owns them. Both private and public actors can enter what they offer regarding test facilities. It will be a kind of "yellow pages" for testing sea-based technology, and we will develop the website further, says Halvorsen.