Researchers have worked on the idea of snake robots for more than 30 years, but the greatest breakthrough so far was done by key scientist at NTNU AMOS Professor Kristin Ytterstad Pettersen and her colleagues. In recognition of this work, Pettersen has been awarded the Bode Lecture Prize.
Director of NTNU AMOS, Professor Asgeir J. Sørensen has known with Pettersen for many years, and they have worked together for the last fifteen.
– Only candidates with international breakthroughs in the field are qualified for this prize. That Kristin gets it on account of the work she has done in an area where there is intense competition between the large nations is simply fantastic, says Sørensen.
A robot that mimics a biological snake
For several years the research team at NTNU has been working on developing an underwater robot that is flexible and slim enough to conduct complex operations in confined spaces, very much like a real sea snake. The result is a flexible snake robot with motorized joints that can change its form as needed, just like a real snake.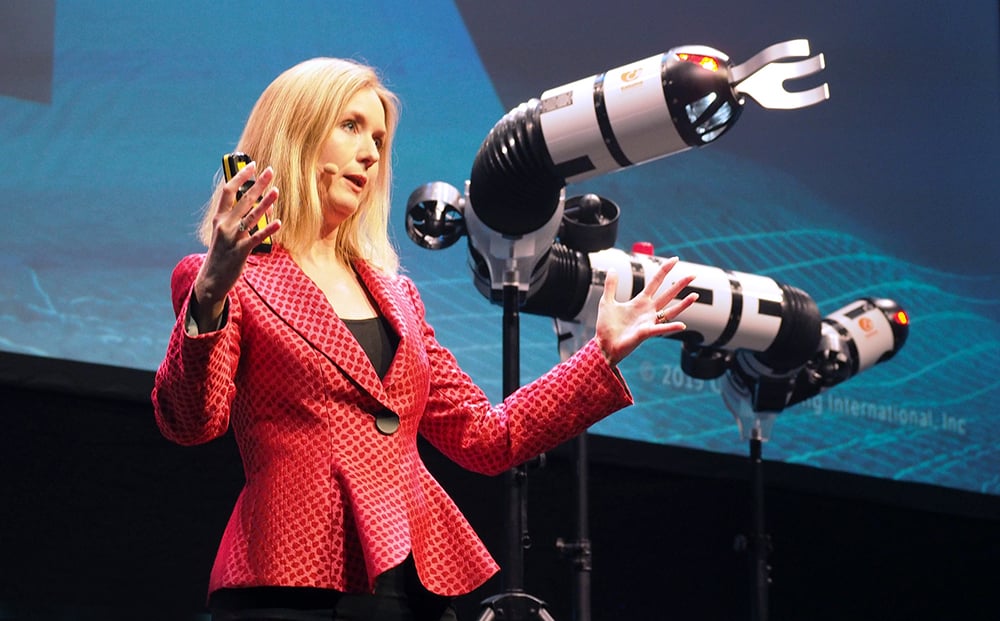 – Because of this the robot is capable of conducting a wide spectrum of inspections and surveys under water in places where we have previously struggled to get access to. It is also capable of gripping and manipulating tools and objects, just like an operational underwater drone, says Professor Pettersen.
Puts Norway on the map
– This might be the most prestigious international scientific recognition one can receive within the field of Control Engineering – a large and important area within ICT. That Kristin and NTNU receives an award like this in a generic field is exceptional, and it really shows what a brilliant scientist she is, says Asgeir Sørensen at NTNU AMOS.
Kristin Ytterstad Pettersen is also an entrepreneur, and, together with her research group, she has used her research results to establish the underwater robotics company Eelume.
– This is also a great recognition to the Department of Engineering Cybernetics and to NTNU AMOS. It really puts Norway on the map, says head of department Morten Breivik at the Department of Engineering Cybernetics at NTNU.
He also recognizes the importance of Sintef as a partner in the development of generic underwater robots over several years. In particular in connection with the early prototypes to be developed.