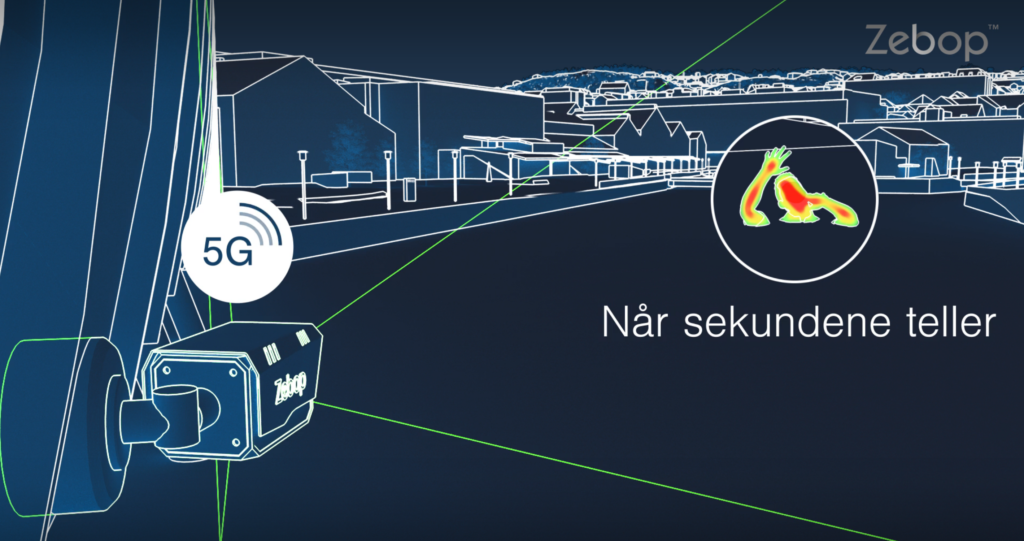 Zebop, our newest cluster member, wants to use artificial intelligence and 5G technology to prevent people from drowning.
Over the next six months, day and night, people will voluntarily jump into the Nidelva river in Trondheim, Norway, to help an intelligent camera learn to understand and warn drowning accidents.
This is part of the project "Safety along the Nidelva and the Channel ("Sikring langs Nidelva og Kanalen" in Norwegian). Several drowning accidents have occurred in Nidelva in the past years. In March, the Trondheim City Council set aside money for sensor technology that can alert people falling into the water.
– It started with us reading the articles about the accidents in Adresseavisen. Then we thought: We have to do something about this, says the general manager of Zebop, Oscar Markovic, to the regional newspaper Adresseavisen (Norwegian).
Through product development for aquaculture within smart camera technology based on applications for Computer Vision, Edge Computing, IoT, and industry 4.0, Zebop has been challenged to develop a camera solution that can register a person falling overboard, falling in the water outside a quay, in the canal or river, from a fishing cage or other places where it's not natural for a person to be in the water.
Zebop's proposal is to set up an intelligent camera under one of the busiest bridges over the river, that will be able to alert the emergency services when someone falls into the water.
This animation video shows how the concept works.
A crucial aspect is therefore to learn the camera to recognize people who fall into the water, make intelligent decisions based on that recognition and alert the emergency services.
– The system must learn to know the difference between a seagull, a bicycle thrown into the water, or a human being, says Markovic to the newspaper.
The learning and decision-making will be based on an annual 120 million images, stored and processed in the camera itself. This makes the system faster than compared to using a cloud, and Zebop states that the camera will be able to alarm the emergency services even before the person hits the water surface.
Privacy will be safeguarded, as the camera only captures the outline of people passing, and measures temperature differences.
14 companies are part of the project, including the supplier industry, insurance companies, public agencies, academia, R&D, IT, and software companies. Several of the participants are also members of the Ocean Autonomy Cluster. The project has received funds from the Regional Research Fund.