The city of Kristiansund may be the first city in the world to have an autonomous passenger ferry.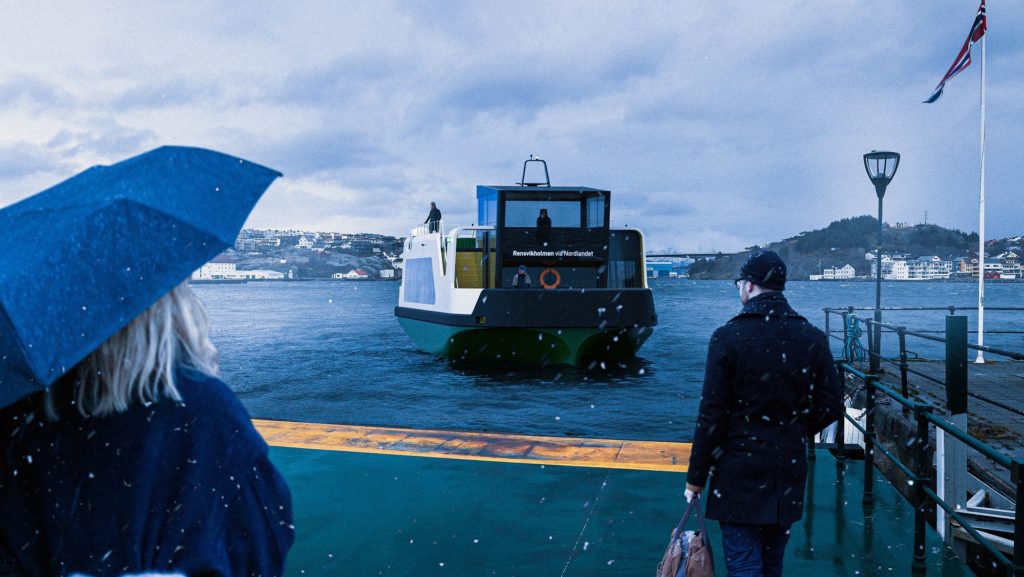 "Sundbåten" in the Norwegian coastal city of Kristiansund, is the world's oldest public transport company still in operation, established in 1876. In 2023, it may also be the world's first of its kind with an electric and autonomous urban passenger ferry, reports TU.no (Norwegian).
The project was first presented in 2019 and is being developed through a research project in the Norwegian Research Council's Pilot T-scheme. There, a number of partners are developing innovative solutions and a design of a new and autonomous vessel. The project is led by Maritime Robotics, a founding member of the Ocean Autonomy Cluster, together with the Norwegian University of Science and Technology (NTNU), also a founding member, and six other partners.
Maritime Robotics has already gathered data from MS Angvik, one of the ferries used by Sundbåten today, to map current and future requirements for autonomous operations.
CEO of Maritime Robotics, Vegard Hovstein, tells TU.no that research environments, such as NTNU's cybernetics and IT environment, are important drivers in positioning Norway as a global leader of ocean autonomy. NTNU is also behind the autonomy project "Milliampere" in Trondheim, with trial operations scheduled this summer. Several other companies in the field of autonomy have sprung out of the cybernetics community at NTNU. Among these are cluster members Eelume and Zeabuz.
The new ferry is designed by Møre Maritime, together with K8 Industridesign.
– Over the past two years, we have developed and completed a design that both preserves the company's over 140-year-old heritage, and at the same time does so in a future-oriented way with both battery technology, propulsion, and autonomy, says industrial designer Jens Christian Boxaspen in Møre Maritime to TU.no.
The construction of the new passenger ferry will be put out to tender in March this year, with requirements of electric propulsion and use of autocrossing and autodocking systems. Eventually, the operation will be fully autonomous.