Imagine a Craigslist or Finn.no, just for maritime technology and fascilities, where you can rent or borrow equipment to test new ideas? Look no further.
The web portal Testination will provide a comprehensive overview of available equipment and infrastructure within ocean space technology. The purpose is to lower the threshold for testing and increase the pace of innovation in Trøndelag.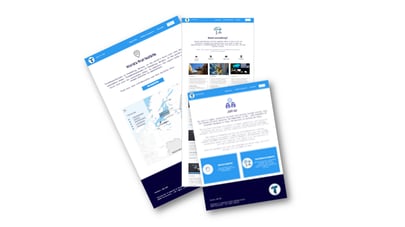 The maritime sector is undergoing a major restructuring where requirements for zero emissions, and more efficient and flexible operations will require new concepts and new technology. Testing and piloting reduce financial risk in the development process, and access to testbeds, equipment and facilities will be important for the pace of innovation in the region.
In 2016, Trondheimsfjorden was established world's first testbedfor autonomous vessels, but the testbed has not been actively marketed, and the possibilities and infrastructure is not well known. The total capacity for testing ocean space technology in Trøndelag is large. This includes equipment and facilities such as drones, software, aquaculture laboratory, quay facilities, monitoring units, autonomous vessels, and work boats, but there is no overview of the total equipment park in the region today.
Would you like to join our network of joint resources?
The portal is a collaboration between NCE Aquatech and Ocean Autonomy Cluster, and will be published August 2022. No membership, no fee – just promotion of available equipment to lower the barriers to testing new ideas. Any agreements on the rental of equipment/operator/facilities will be agreed upon directly between the landlord (you/your company) and tenant. Testination, NCE Aquatech and Ocean Autonomy Cluster will not be part of this agreement.
When listing your equipment, you get:
Free marketing of equipment and / or infrastructure for rent
Contribute to strengthening the pace of innovation in the region
Possible new partners and investors
---
Contact:
Birgit Thorsen | email: birgit@fi-nor.no | tlf: +47 909 27 420