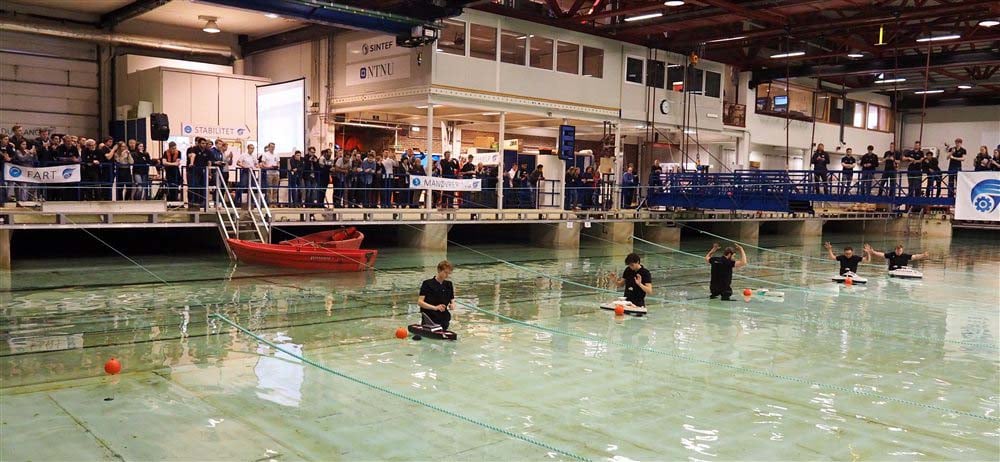 In a new teaching program, students in upper secondary school will develop platforms that can collect sea data such as salt content, temperature, waves and wind conditions.
The data that the students collect, will be used in research at SINTEF and NTNU, writes gemini.no.
The program is funded by NTNU, Sintef, Equinor and other partners, and costs NOK 2,2 million.

The background for the program is that Professor Asgeir J. Sørensen at NTNU's Department of Marine Engineering, won the Norwegian Research Council's innovation prize for 2019 of NOK 500,000. In collaboration with the Research Council, he will donate the cash prize to finance the start-up of this project.
– It will primarily be a pilot project where ten schools will participate, says Sørensen to gemini.no
In time they want to include schools from all over Norway.
– Here we will also seek collaboration with other similar initiatives, says Sørensen.
Gemeni writes that as long as the students use the right equipment and methods, the students are capable to collect the date, even if they are not trained researchers.
The rector at NTNU, Anne Borg, believes that the new teaching program will motivate Norwegian students to choose an education in science, and mobilize young people to take part in the «decade of the sea» defined by the UN, where knowledge, competence and innovations will contribute to solve the real big challenges the world faces.
– This is a project that draws a direct line from schools to research, says Borg to gemini.no.
The sensor platforms that the students develop – be it surface vessels, flying drones or underwater drones – will be tested continuously throughout the school year and in connection with the competition Ocean Space Race which is held in Trondheim every year.