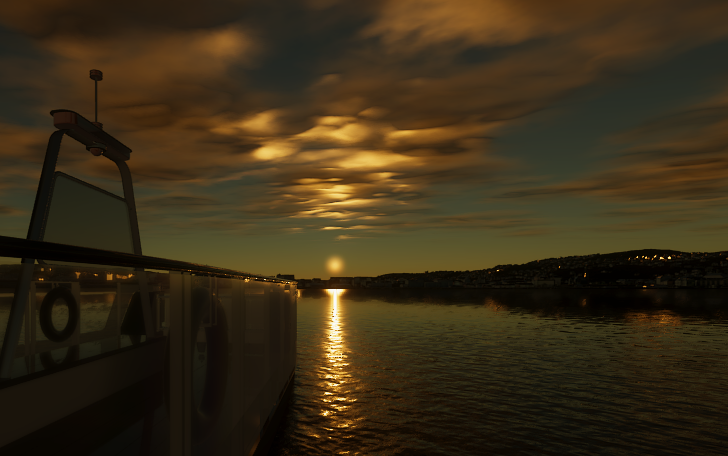 NTNU and Zeabuz are looking for a game developer to work on the pioneering Gemini 3D simulation platform for development and assurance of autonomous ships and vessels.
– "Gaming" is more than just culture; its approach to 3D visualization and gameplay is also used for research. Using game engines as frameworks allows for a far more visual and concepting approach in development, testing, simulation, and verification of technology, says Kjetil Vasstein, soon-to-be PhD student at NTNU's Department of Engineering Cybernetics.
Gemini is the world's first open-source high-fidelity 3D simulation framework designed for validating the safety of autonomous ships. Gemini is being developed atNTNU in collaboration with partners. Amongst them is Zeabus, a company working on technologies and solutions for next-generation autonomous zero-emission urban passenger ferries.
The game developer position which Gemini is now looking for, is paid and part-time. The position will be working with both programming/scripting and level design, as well as animation, 3D modelling and photorealistic rendering. The aim is to launch a platform that implements sensor data, virtual twins, simulation scenarios and 3D models with the visual and interactive possibilities of a game engine. The result is a 3D simulation platform that combines real-time virtual simulation with photorealistic test environments.
– In other words; we offer a wide range of challenges. The lucky candidate will have a key role to further develop the project. It is a position that offers a great opportunity to further develop skills in game design as well as gaining first-hand experience in world-leading industrial application of 3D simulation technology, says Vasstein.
Safer Travels
– The goal of Gemini is safer travels. It's all in the name, really; Gemini is the Latin name for the "Twins" zodiac sign, which according to mythology helped seafarers lost at sea and led them safety, explains Vasstein.
New technology, especially autonomous technology that will be used in passenger transport solutions, must be verified before it is implemented. However, assurance of autonomy is impossible without proper testing.
– It's not possible to gather the amount of data and experience that we need through real-world testing and operations. Let alone the human safety risks associated with deploying immature technology. To assure and establish trust in autonomous technology, we have to simulate at a grand scale. And game developers are needed to build good virtual representations, offering trustworthy simulations that are as close to the real world as possible in regards of visual looks and interaction between objects and other vehicles, says Øyvind Smogeli, COO of Zeabus.
Human-in-the-loop
A Shore Control Center (SCC) for monitoring and remote takeover of autonomous urban ferries will be established as part of SFI Autoship, a newly established research-based innovation center. Sensor data from the Gemini platform, in combination with research at the SCC, will be used to study human–machine interaction (human-in-the-loop) between vessel and operator at the SCC. This is part of a doctoral thesis by Erik Veitch at NTNU's Department of Design.
– Simulated gameplay from the Gemini platform at SCC will allow controlled testing of scenarios that are not possible or dangerous to set up in real life. We humans are in risk of being surpassed by the fast-paced development of technology. To study human-machine interaction, for example the role of operators and the relationship between operators and autonomous technology, is important for us to be able keep up the pace, says Veitch.
Not much research is done on the topic of human-machine interaction, nor 3D simulation frameworks, when it comes to ocean technology. Within the car industry, platforms such as Carla and Vidia Drive offers some of the same functions that the Gemini project is currently developing for ships.
– Rapid prototyping and the involvement of humans in the loop as early as possible, greatly reduces the costs of development. Design concepts, autonomous technology and human-machine interaction can be tested in early phases, without having to build any physical models, says Vasstein.