We are happy to welcome NovuMare Technologies aboard as a new member!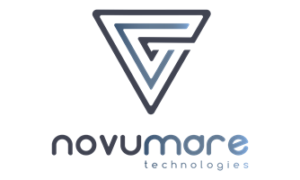 We have the pleasure of welcoming NovuMare Technologies as a new member of the Ocean Autonomy Cluster and the first member from Turkey!
NovuMare Technologies is a technology company that focuses on the marine industry and aims to meet the R&D needs and to support the digitalization of the traditional ones. This aim of the company is based on the idea that each operation can be digitalized with an efficient and technological solution. Through research and development activities being carried out, NovuMare Technologies focuses on providing high-quality and technological solutions that are both cost-efficient and easily deployable in any environment. With an office in the beautiful city of Istanbul and strong connections to leading technology companies, NovuMare is proud to be an international player that pushes the boundaries within innovative and technological systems and services. We diversify our technology-based activities for the needs of the public and private sector, and we produce a wide range of innovative solutions ranging from hydrography and oceanography to vessel efficiency and maintenance technologies. With its high-tech solutions, NovuMare continues today to create value for its distinguished customers worldwide, in projects that require high technology.
Read more about NovuMare:
Web
Linkedin