The Royal Navy has recently started trials with the Otter USV, with impressive results. Uncrewed and autonomous vessels have begun proving themselves as being superior in many operations at sea.
Although water covers about 71% of the earth's surface, only a few per cent of the global ocean has been sufficiently mapped to provide detailed information about the seabed.
However, a new era for cost-effective ocean survey operations is emerging. The shift is made possible by uncrewed and autonomous vessels that can cover far more significant areas in a fraction of the time compared to traditional methods.
More data, less work
– Uncrewed surface vessels (USV) are optimized for specific operations and applications. A single USV can, in most operations, replace larger crewed vessels. They are also far easier to transport and operate, says Kristoffer Fortun, Chief Sales Officer at the Norway-based systems provider Maritime Robotics.
In other words, survey operations are both less time-consuming and more cost-effective when using USV's. Autonomous systems also increase the range and quality of data acquisition.
– Otter USV is a quickly deployable turn-key system proven for seabed mapping and monitoring sheltered waters. The robust catamaran design and the flexibility of integrating a wide range of sensors make the system an ideal solution for surveys in sheltered waters such as lakes, rivers, canals, harbours, and other inland waterways, says Fortun.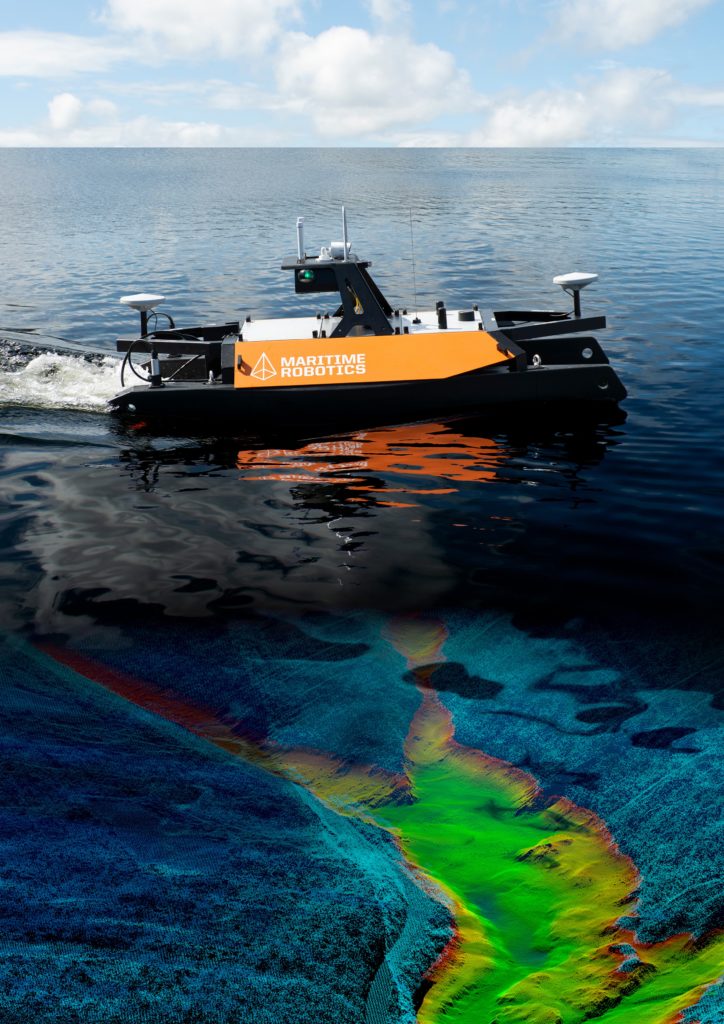 Superior results
The Royal Navy is one of Maritime Robotics' latest customers. They needed an uncrewed vessel for mapping, imaging, and situational awareness data gathering. In collaboration with the British ocean technology distributor RS Aqua, Maritime Robotics' expertise in uncrewed surface vessels proved to be the ideal choice for the Royal Navy.
– Although the Otter Pro is being operated to enable Project Hecla to refine future operating concepts of uncrewed surface vehicles in future military surveying applications, it has begun to prove itself as being superior to existing portable systems, says Commander Graham Mimpriss, Royal Navy lead for the trials, in a statement released by the Royal Navy.
Project Hecla was established to optimize the Navy's ability to collect and exploit hydrographic and oceanographic information using autonomous solutions, among others.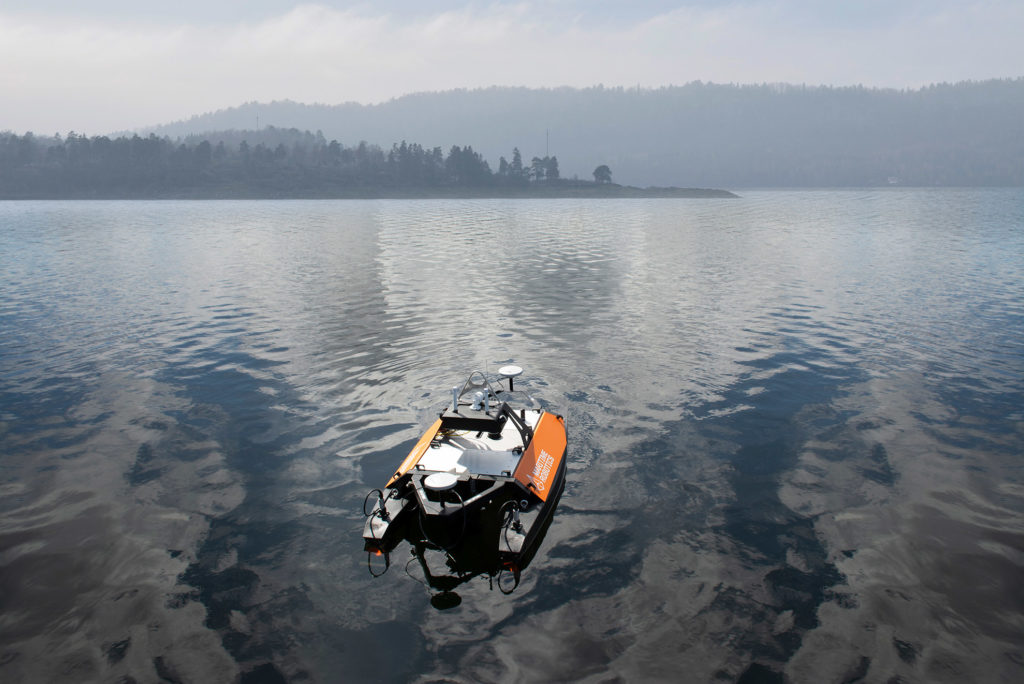 When time matters
– Using a rapid response context, the Otter was mobilized within an hour of arrival after being transported to the site in a van, says Commander Mimpriss.
On its first outing, the team surveyed Horsea Lake (7,000 square meters) in 40 minutes and then generated a viable product within an hour. This was achieved with a team of three without the need for a boat or jetty facilities for launching or recovery, according to the statement.

– Our existing platforms would be hard-pressed to match this performance in a rapid response scenario, says Commander Mimpriss.
Rough and flexible systems
– We're of course very glad to have secured this contract with The Royal Navy, together with our partner RS Aqua. Our products are often chosen when the customer's requirements are high, and the conditions tough. This order was no exception, and we're extremely happy that the Otter Pro are living up to their expectations, says Fortun.
The Otter USV was fitted with additional hydrographic and bathymetric sensors for this specific project, including a Norbit multibeam sonar, embedded GNSS/Inertial INS (Applanix Surfmaster), and Ping DSP side-scan sonar. The vehicle was also outfitted with an Autocast sound velocity profiling (SVP) winch system, making it a complete solution for hydrographic and bathymetric surveying.