Njord Robotics develops autonomous underwater cleaning drones for land-based fish farming. In land-based farming, fish tanks must be cleaned regularly. Today, tanks are cleaned manually by facility personnel in between production cycles (i.e., batches of fish). This is not only a time-consuming, hazardous, and labor-intensive process—it also results in operational downtime and production delay.
The cleaning drone developed by Njord Robotics is therefore designed to clean the tanks continuously and proactively during production, while there is fish in the tanks. It is designed to keep bacteria, biofouling, and sludge at bay at all times. Njord Robotics envision a future where there is no need for manual cleaning – a future where tanks never get dirty, and where fish is cultivated in a clean and biologically safe environment.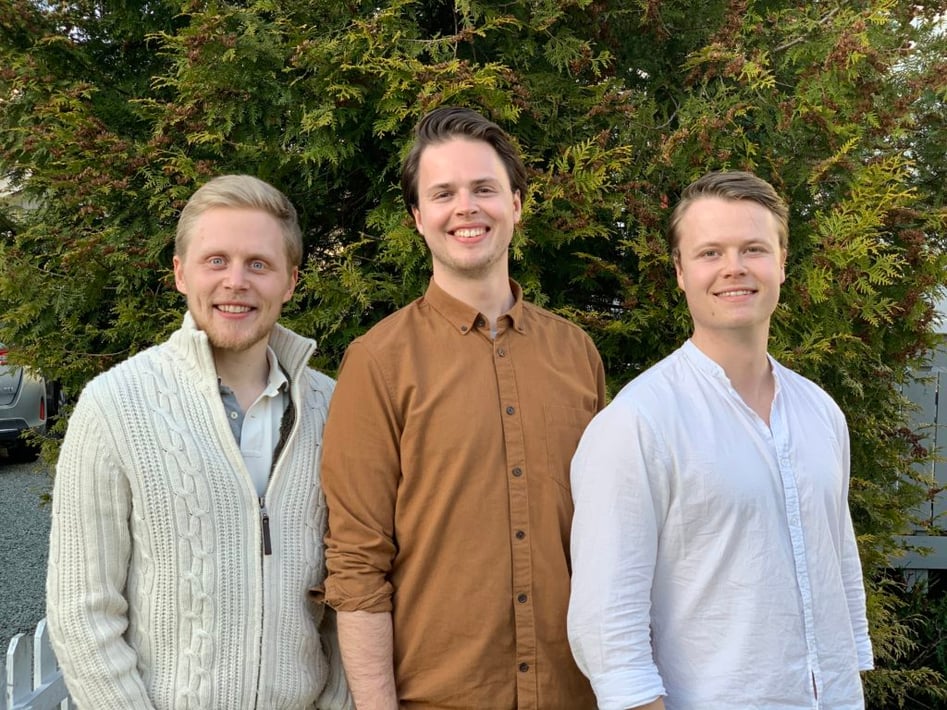 Njord Robotics was founded by three students from NTNU, who all has an engineering degree from different fields: cybernetics and robotics, marine technology, industrial economics, and entrepreneurship. The startup has its origin in NTNU School of Entrepreneurship, and the team consists of Henning (CTO), Marcus (CTO) and Vidar (CEO).
The whole idea started because Vidar has practical experience from the fish farming industry and has cleaned a lot of fish tanks himself.
– The idea popped into our minds when we first saw autonomous net cleaning drones for sea-based net pens (those nets in the fjords that most people associate with fish farming); we thought: "Hey—somebody should do this for tanks on land, too!", says the boys to 6am.
We welcome Njord Robotics as a new member!